Today's slot machine symbols come in a variety of forms and sizes. Characters can now be changed to reflect mythology, history, or famous TV series and films. Despite the apparent differences between the original 1895 symbols and their current counterparts, they are nonetheless important. The current cast of characters, on the other hand, would not exist if the events of 1895 had not occurred.
Slots are so simple to play and that is one of the main reasons behind their popularity. It's as simple as clicking to spin the reels and hoping for a win. The symbols that appear on the grid are without a doubt one of the most important aspects of slots. 
Standard Symbols
Standard slot machine fruit symbols have no unique function other than to pay out a certain sum of money when three or more appear in a row on an active payline. In other words, you'll hit a winning combination and collect a payout if you manage to score at least three matching symbols on an active payline. 
Wilds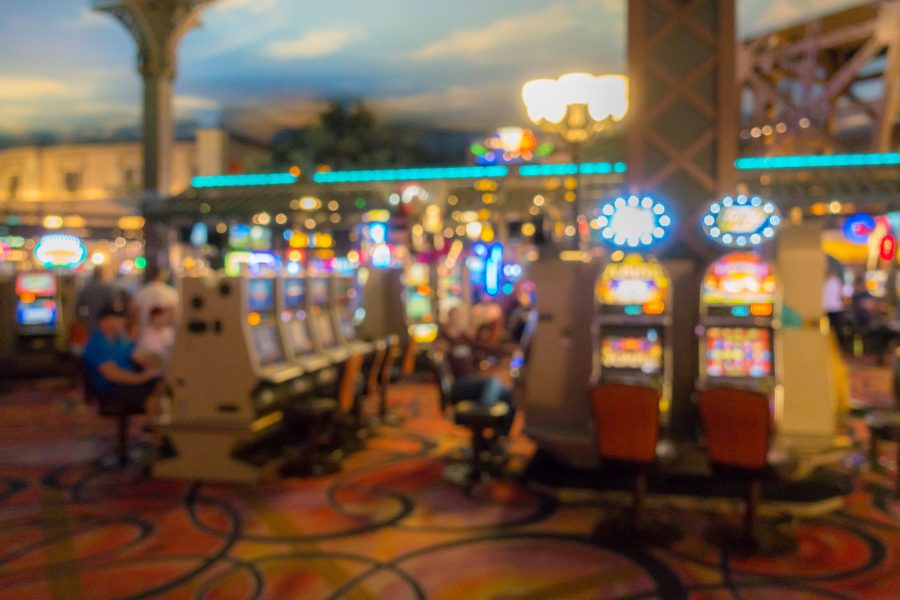 Wilds are beneficial as they increase your chances of winning. The way these classic slot machine symbols operate is simple: they may replace any of the normal symbols in a slot machine. Let's imagine you're playing a slot where the highest valued symbol is a diamond. Four diamonds and a wild appear on one of the paylines after you spin the reels. Because the wild substitutes for a diamond, even if there are only four diamonds on the payline, you've truly won with five diamonds.
Wilds, in most cases, do not provide rewards of their own. However, some slots contain wild symbols that payout in the same way as regular symbols — and the payouts for wild symbols are usually quite big. Expanding wilds, for example, land and fill the whole reel they're on; they can occasionally spread horizontally as well as vertically.
Wandering wilds are a type of wild that appears in bonus rounds and moves across the reels with each spin. Sticky wilds, on the other hand, stay in place for a predetermined amount of spins or until the bonus round ends. Stack wilds, on the other hand, are stacks of wilds that are more than one place high. Because you may acquire whole reels of stacked wilds, they can dramatically boost your odds of winning.
Scatter Symbols 
The major role of the scatter symbol is to remain active even if it does not appear on a winning line. That is, even if it isn't part of a cluster, a means to win, or a payline, you earn a win.
These rare symbols in online slot games are worth a lot more than the others, and they're usually distributed across the reels in no particular order.
They can also activate extra rounds or mini-games, allowing the player to earn even more money. When it comes to scatter symbols, these bonus rounds are a great incentive because having them in the game may result in huge payouts at online casinos.
Scatter symbols may often lead to a round of free spins, with the amount of free spins awarded varying based on the number of scatter symbols that appear on the reels.
The qualities that the symbols get are usually game-specific, so they operate differently depending on whatever slot you're playing – they're usually represented by a distinctive image that's unique to the slot theme.
Bonus Symbols
Most slots have bonus symbols that may be utilized to start a bonus game, but they are not the same as the scatter symbols stated above. The difference is that you may be required to spin a set number of these types of slot symbols in specified spots on the reels before the bonus game will be launched.
Scatter and bonus symbols are typically interchangeable and refer to the same slot function at times.
Having at least three of these slot machine symbols is the most typical way to get a bonus game for a sequence of bonus symbols. Additionally, they must be spinning on just enabled paylines on successive reels, beginning with the first. However, certain slot games need a bonus symbol to appear on both reels one and five at the same time, and occasionally in the same place. In other circumstances, bonus symbols must appear on every other reel, such as reels one, three, and five, in order to activate the bonus game feature round.
When playing any slot game with a sequence of bonus symbols, it's usually a good idea to examine the paytable beforehand. The goal is to figure out exactly how the bonus games are triggered. It's crucial to note that the symbols can do this in a variety of ways, depending on the sort of slot game you're playing!
Multipliers
Multipliers are particularly valuable classic slot machine symbols. They can multiply the worth of your wins, allowing you to gain a lot more money from an online slot, as their name indicates. Multiplier symbols can be used in several ways. These slot machine symbols are frequently associated with wilds. Your winnings will be increased if you win with a wild that has a multiplier value on it. Multipliers can also be scatters. When you win, if there is one anywhere on the grid, it will quadruple your winnings.
Final Thoughts on Slot Machine Symbols
Probably you now have an understanding of what slot machine symbols are and how they operate. Every slot machine includes conventional symbols, and the majority of them also feature a number of special symbols, such as wilds, scatters, multipliers, and bonus symbols. You can figure out what the slot symbols are by glancing at the pay table before you start playing. Choose games with a lot of distinctive classic slot machine symbols in your online casino to increase your chances of winning!
Post Tags